S.A.Y Floor expansion joint / Divider strip are designed to minimize crack to concrete floors due to the expansion and contraction . Its also used as a divider of 2 dissimilar material.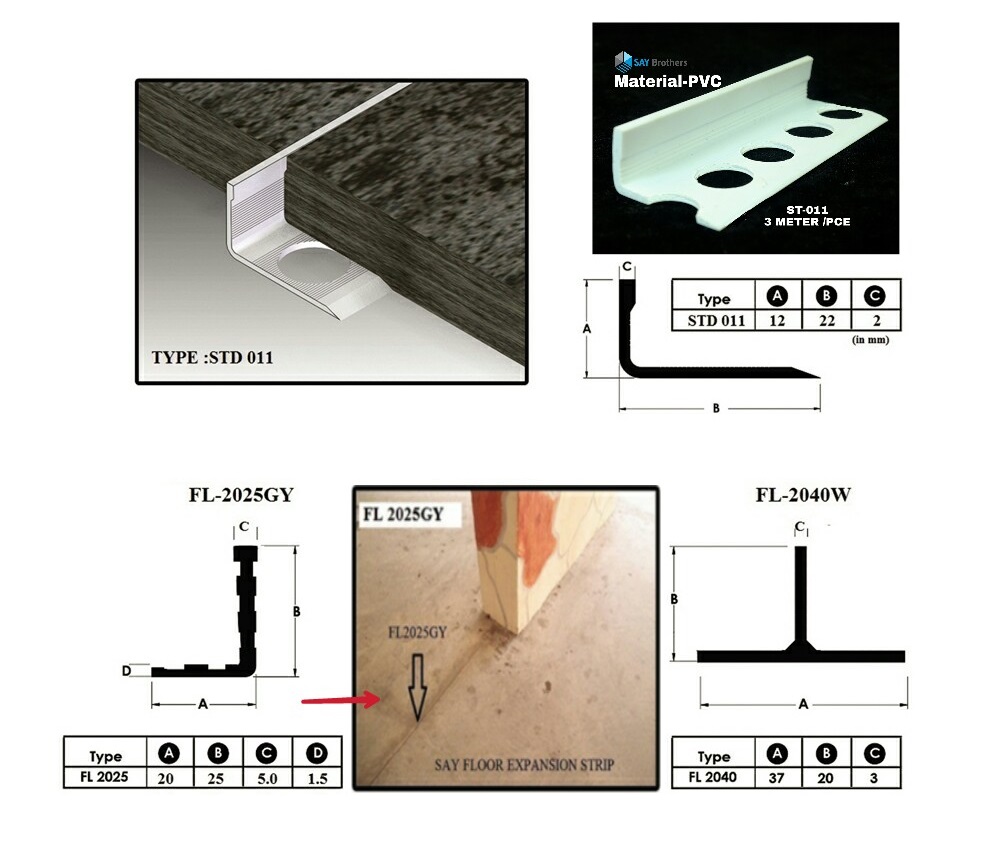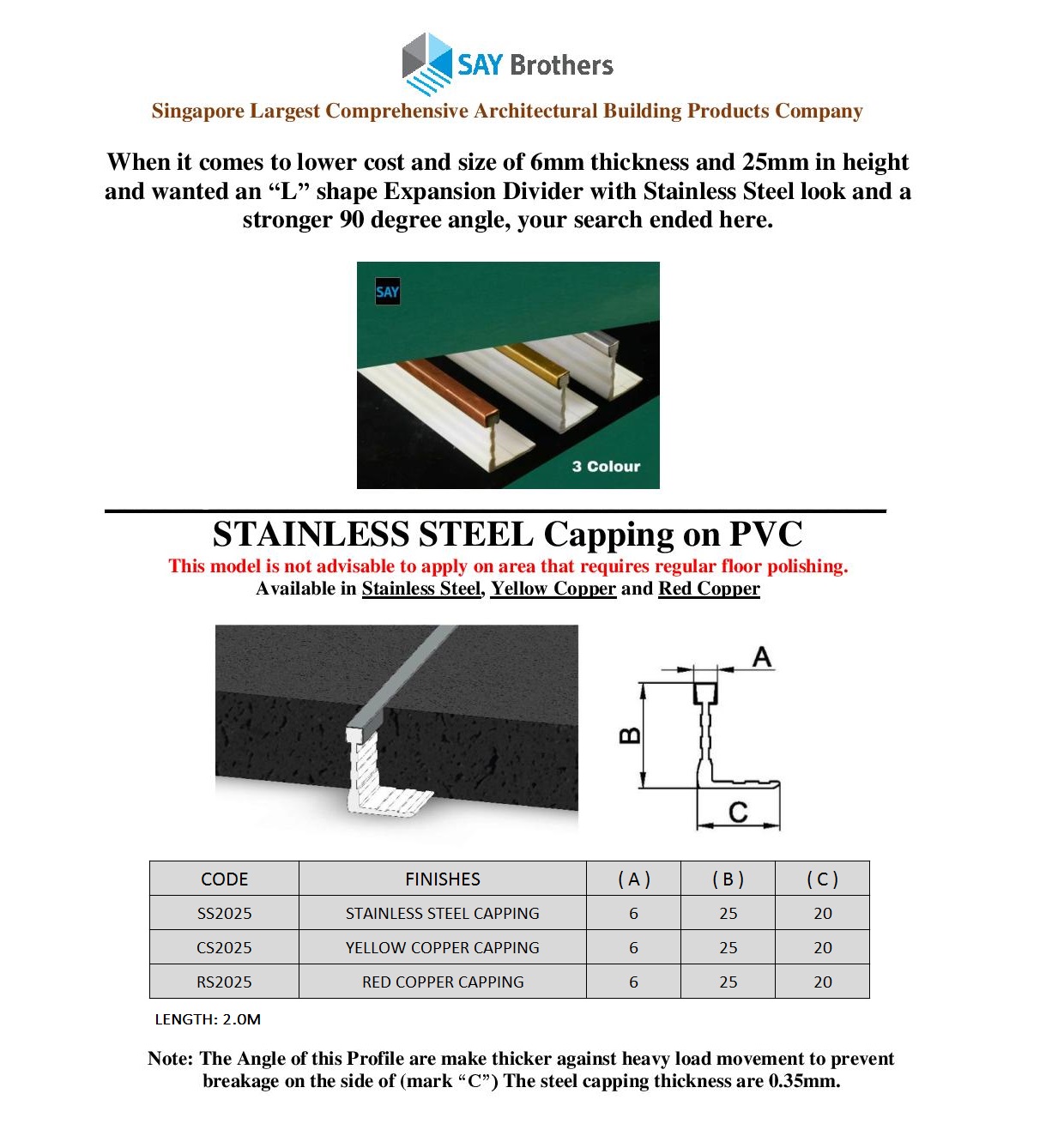 Stainless steel floor strip / divider are commonly seen in many places. Stainless steel are corrosion resistance with higher strength and hardness , as well as a more attractive appearance.
However with a higher grade in high chromium, Molybdenum and nickel are most resistant to corrosion.