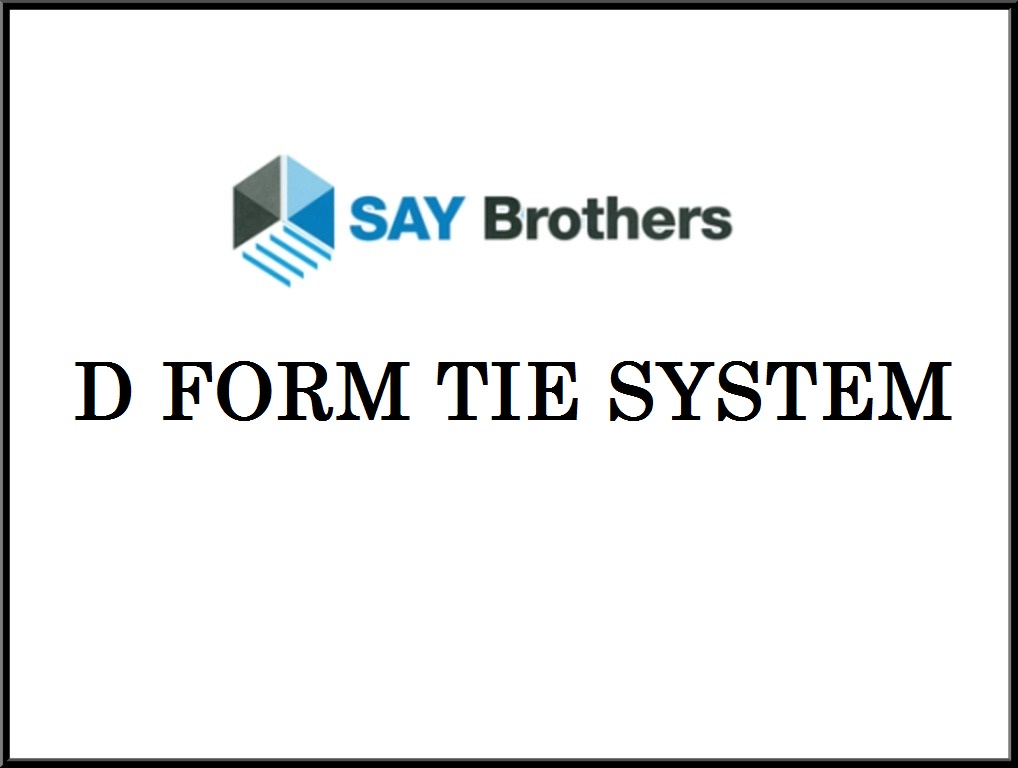 D FORM TIE SYSTEM
SAY D Form Tie system is designed to prevent breakages in formwork and keeping concrete structure in shape.
SAY High rib mesh are commonly used as a replacement to the conventional timber formwork , which requires removal of timber joints , hacking surfaces , which will cause a weak joint which may crack easily.
PVC / GALVANIZED SHIM PLATE
Shim Plate is used in the installation of concrete unit. They are a reliable and cost effective solution to act as spacers to fill gaps between parts when heavy loading comes in.
Chamfers are designed to be used with formwork and form chamfer shapes of  "U" groove and "V" groove shapes and semi-round groove.
Bar Chair are designed to set ribar ( reinforce bar ) to the correct position above the ground and also prevent it from being expose to corrosion.
Plastic Wheel Spacer is used on ribar ( reinforced bar ) while formwork is being placed. It is strong enough to withstand normal pressure and it has a locking mechanism to minimize the risk of being dislodged.
Concrete spacer is designed to prevent corrosive agent from reaching the reinforce steel when the concrete structure is constantly exposed to conditions such as the environment or chemicals in the construction site.
SAY Galvanized U clip is specially designed to be used with metal formworks.
The U-Clip is bent to shape and then fully galvanized again.